methods:

Illustration

Layout

Typography Treatments
Foodkick delivers fresh groceries, prepared foods and meal-kits via purple mopeds. For their Manhattan launch they tasked Team Epiphany to create a launch strategy.

I was asked to crop images for Instagram. After I finished that, I illustrated my favorite foods by anthropomorphizing their attitudes. Cakes did the cakewalk, Veggies worked it out, Cookies got baked. The client liked it and the look was integrated into the campaign.

The illustrations and look were applied to the printed promotional materials. Beyond that, I got to write copy for a subway ad pitch. It's a dream of mine to design illustrated ads on the NYC subway. When ads are artwork you lose yourself within them. It sticks with you and you're happy to see them on your commute home. I want to be a part of that creative positivity in advertising.

Unfortunately the subway ads didn't run. It was an awesome project nonetheless and it was fantastic to contribute beyond the initial ask of cropping social assets.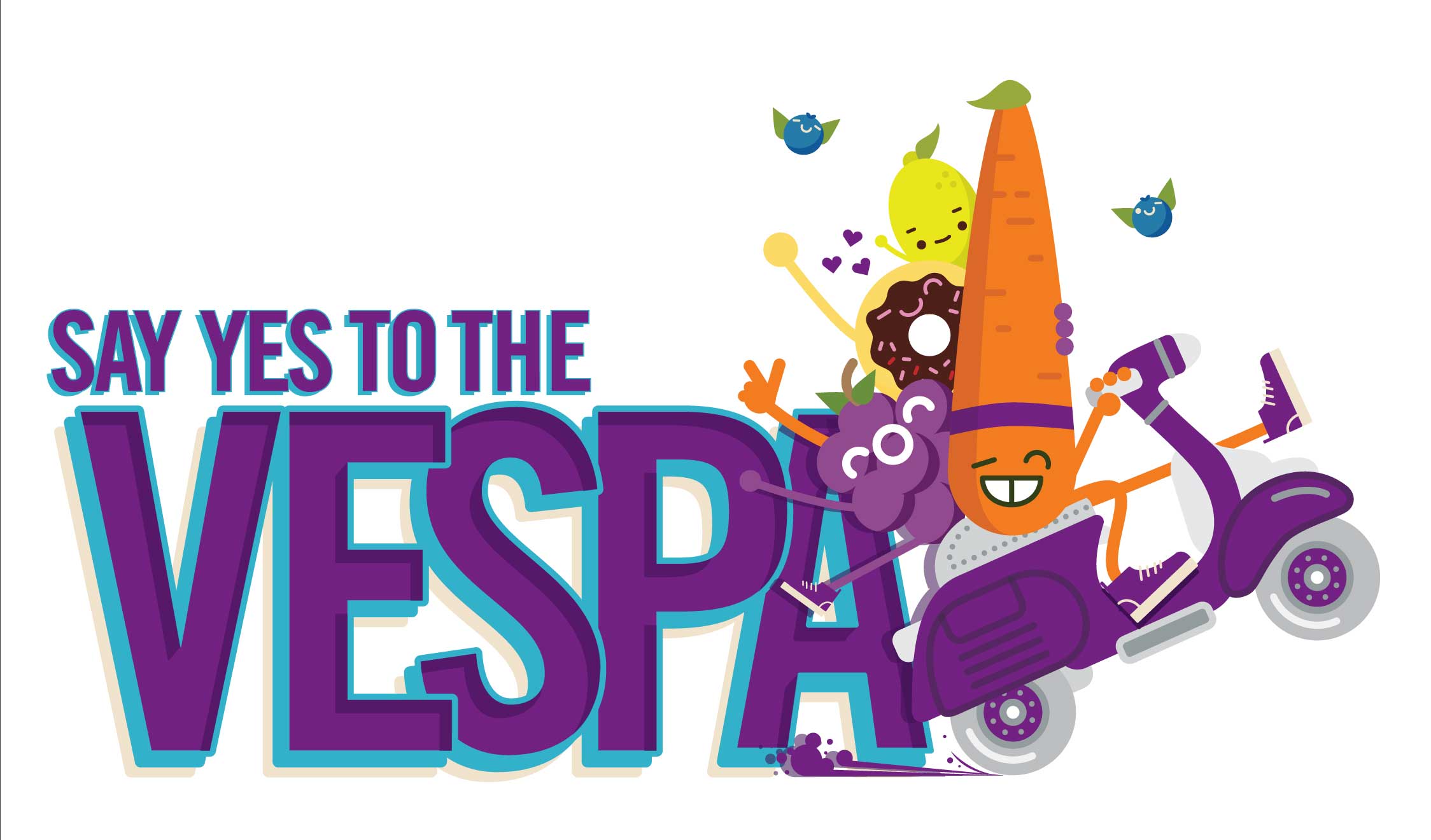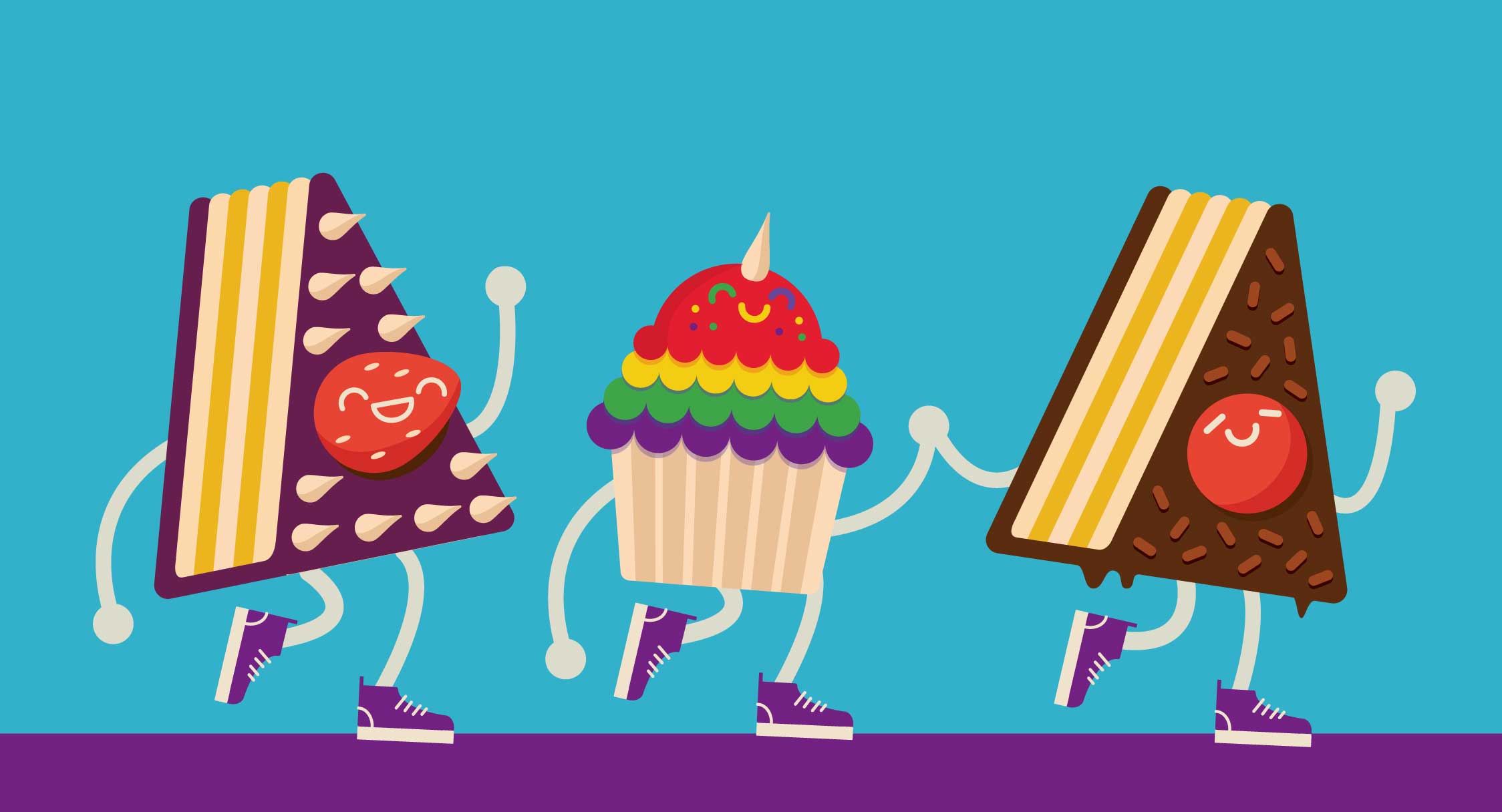 ---
Promo Pamphlets: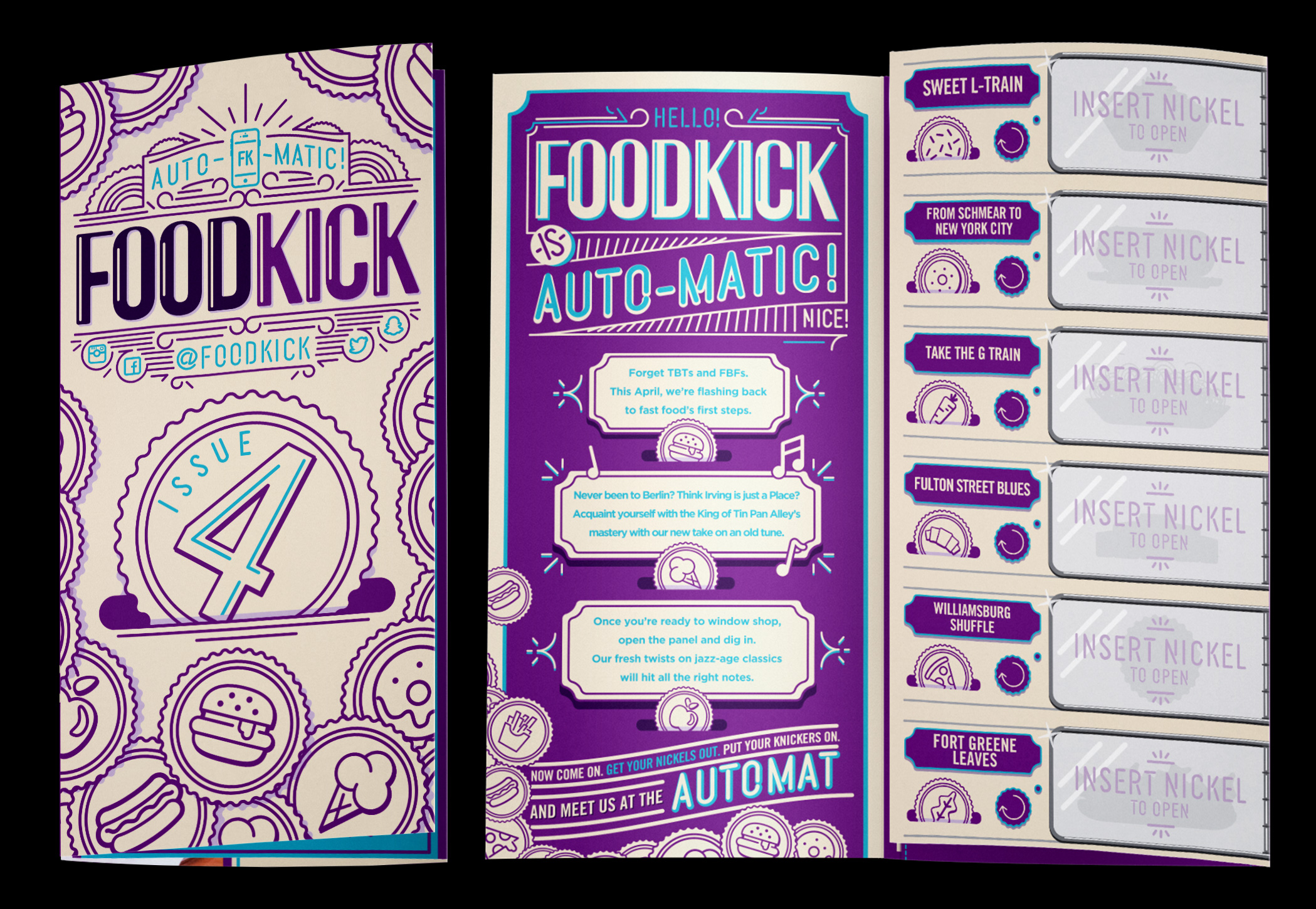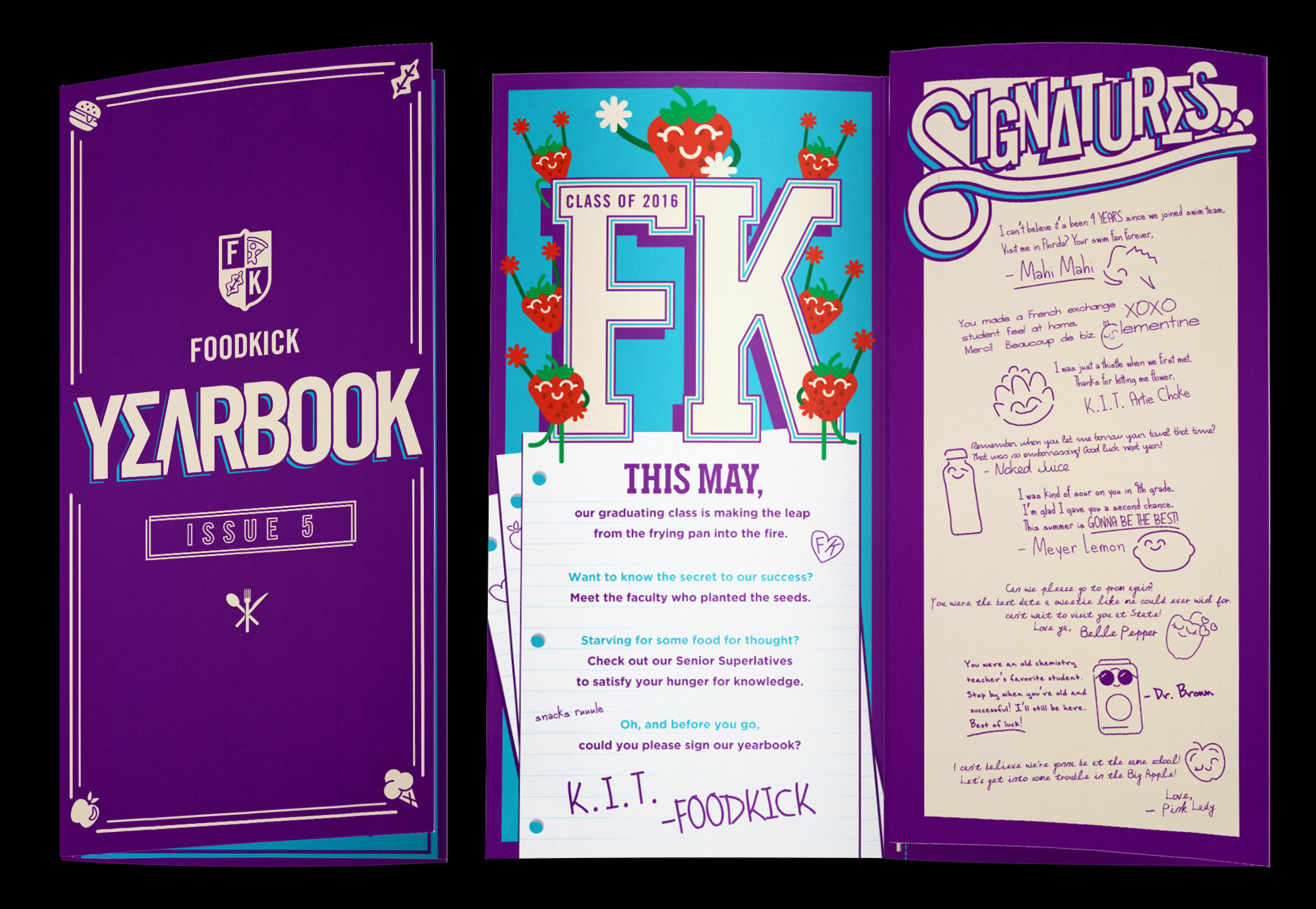 ---
Out Of Home Proposal: